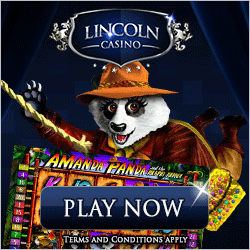 Blackjack Games
Blackjack has been a great game for both the player and the house for many years. Thus not many people have ventured to make changes to it, thus leaving the game virtually unchanged (except for a few rule alterations) for decades. Because of its popularity though, in recent years, there have been a variety of spin-off blackjack games and side bets. Below we take a look at some of the more popular versions of the 'new-era' blackjack games.
Multiple Action Blackjack (MAB)
Invented by a casino executive in Las Vegas, Multiple Action Blackjack allows the player to play up to three hands with the same set of cards. The rules are the same as for traditional blackjack games, with the exception of how the dealer plays (and whatever casino specific. The important thing to bear in mind when playing multiple action blackjack is that all you're really playing is three separate hands of regular blackjack. Obviously also, for this version of blackjack, your bankroll has to be higher than if you were playing a regular game because you'll be playing 2 or 3 times as many hands.
Progressive Blackjack Games
Many casinos have introduced varying versions of progressive blackjack. These may vary from game to game but the basic principle is usually the same across the board - for an extra side bet (Usually $1) which is placed in a mechanical slot, the player has a chance to win all, or part, of a metered progressive jackpot, as well as a series of smaller Bonus Pays. Potential win amounts are dependent on the specific game and the various payoffs that it offers. If you're interested in playing one of the progressive blackjack games at a casino. Be sure to ask questions and read the game's brochure / rule information before you play. It can only help you to make informed decisions in your game play. If you're looking to play progressive blackjack online, be sure to check out the Golden Palace Online Casino's great progressive multi-hand blackjack game.
Spanish 21
This variation definitely adds some spice to the regular blackjack game. It's caught on in an amazing way with blackjack players basically because of how 'liberal' it is. Some of the special payoffs and rules that make Spanish 21 one of the preferred variations of blackjack games are as follows:

Player's blackjack beats dealer's blackjack

Player's total of 21 beats dealer's total of 21

Player can double down on any number of cards

Player can split pairs, including aces, up to four hands

All split hands can be hit and doubled on two or more cards

Double down rescue. A dissatisfied player can take back the doubled version of the bet and forfeit the original bet (doesn't apply to hands that are busted)

Late surrender

Dealer hits soft 17

Bonus payoffs on 6-7-8, 7-7-7 and 21s consisting of five or more cards

7-7-7 of the same suit and a dealer upcard of 7 wins jackpot up to $5,000
There are a few other not so popular blackjack game variations, but many blackjack advocates stay away from them because in most cases, they look good and add excitement, but their odds usually favor the house. The traditional blackjack game still offers the most favorable rules and odds.